10 Things You need to Do After Checking Your JAMB result To Secure Admission This Year, A must Read

opera.com

Mar 23, 2020 9:57 AM
Many JAMB candidates this year have checked their JAMB score, many are impressed and satisfied with what they scored in their UTME exam, But many are sad and bitter that they didn't score up to their expected targets.
Many score as high as 340,320 while many manage to scale pass the 200 general cutoff mark while many are deep into the clutch of 160,170.. 199.
But do you realize that after scoring 280... 260.. 300.. You may still be denied admission by your university, in short scoring 200 doesn't guarantee you admission and scoring 170 doesn't mean you won't gain admission.
Even with 160 as your JAMB score, you still have a chance to gain admission after reading this.
So what are the 10 things you need to do after checking your jamb score?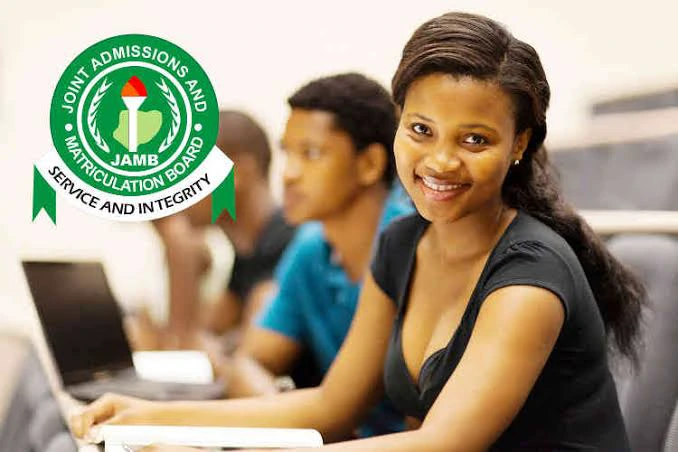 1. Know The General Cutoff of your school of choice : This is the First thing you must do, You have to go online and Check the General Cutoff of your chosen university, Even though Jamb general cutoff for Many School is 160. Some notable university won't accept anything less than 200,Some of the schools are as follows : OAU, UI, UNILORIN, UNILAG, FUTA... Anything less than 200,These schools won't even consider you for admission. While even when you score 160.. 179.. 188... There are still university that can accept you and eventually Consider You for admission.. Scores like LASU, MAPOLY, FEDEKE, UNIOSUN, OUI.
2. Know the departmental Cutoff for Your chosen Course : Even after scoring 200, Do you believe that you may still be denied Admission.. Why??.. Because you may not meet up to the Departmental Cutoff for your course.
Let's talk for example : Two friends A and B, A score 278 in his Jamb exam While B score 230 in his Jamb exam, Both are aspiring for Architecture in OAU one of the most notable universities that doesn't allow anything lower than 200.
Architecture cutoff in OAU as at 2019 is 67.25!!
After the post jamb and admission regulations, A had a total score of 71.1℅ While B has a score of 65.25%
A is very certain he will be chosen because he score way above the cutoff mark but B has a very slim chance of gaining Admission as he didn't score up to the departmental Cutoff.
Even after meeting the school cutoff, B may still be denied Admission because he didn't meet up to the departmental Cutoff.
3. Decide if you need a change of Course OR change of institution : This is also Important as Many candidate fall Victim every year, Due to Wrong subjects Combination some people won't gain admission, Find out the right subject combination for your course Using the Jamb Brochure or Getting it from the University website.
You may need to change institution or course if you foresee that Your chance of getting it with the Current Jamb score is Low.
4. Purchase Your school Admission Screening Form/Post UTME Form :After All this steps, The next thing is purchasing your university post jamb or screening Form, Many school will release theirs by July Or August While many will release theirs late. Just ensure you keep on checking Your school website for more information.
5. Buy POST UTME past questions and start reading : Several Universities have Collections of questions used during examinations over the years.. This Collection of questions are called PAST QUESTIONS. They contain questions and information set by your chosen University over the years. You might be Lucky that your examination questions will be from the past questions.
Pratice the past question well and be confident going into the examation hall.
6. Participate in your school Screening or Post Utme : Some universities Like Uniosun only does online screening as they only screen your results (JAMB and WAEC) while some University Require you to come down to the university to participate in the POST UTME.
Schools like UNILAG, OAU, UI, UNILORIN all do POST UTME.7. Wait For Admission List : After blasting your post utme and the results are released, then wait for your school admission lists... This may take some months as the schools need to regularize their admission quota and make chances but eventually at least 3 Months after the POST UTME, the admission list will be released
8. Go for your admission clearance : Get ready Original copies and duplicate of the following :Jamb result, Post jamb result, Birth certificate, State of origin clearance, Waec result and so many things you need to get cleared.. Then pay your school fees and then you are set.
9. Get ready Your clothes and school stuffs to take along as you will want to look classy and posh on Campus, Get ready your best Cloth and shoes, Go to the Market and shop to your desired Taste.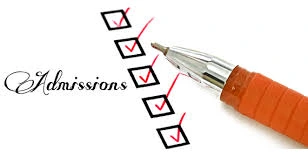 10. Good luck in Your pursuit of a first Degree in the university and Good luck!!
x